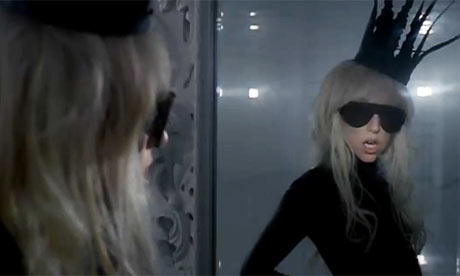 The site www.blackbookmag.com wrote a very interesting article about why Lagy Gaga is a more powerfull fashion influence than Anna Wintour:
,,Fact: in a matter of weeks Lady Gaga's "Bad Romance" music video has been seen over 30 million times on Youtube; according to its publicly visible advertising info,
Vogue
, on the other hand, distributes an average of 1.2 million magazines each month. While viewers from around the world have found themselves singing "Rah rah ah-ah-ah!" along to Gaga, in much of the world
Vogue
is in fact harder to access (and significantly more expensive) than Lady Gaga's latest single"
Lady Gaga also works as a way of promoting new fashion pieces, because we all know very well that what Gaga wears will be a fashion revolution. And while some say that Lady Gaga is the new Madonna, it looks like despite the 40' year old like a virgin singer, Gaga is more of a fashion icon and, I can add, she can also sing and play the piano. The Business of fashion explained her fashion contribution:
,,On his blog, Lady Gaga's stylist Nicola Formichetti, who is also the Creative Director of Dazed & Confused and Fashion Director of Vogue Hommes Japan, has credited the outfits worn by Ms. Gaga in every shot of the "Bad Romance" video, in the same way that one might see editorial credits in fashion magazines. Given the original Alexander McQueen connection, it's not surprising that many of the fashion credits in this case go to Mr. McQueen, but Formichetti has also dressed Ms. Gaga in clothes by young designers from around the world, including London-based milliner Nasir Mazhar and American designer Benjamin Cho, providing these new talents with a powerful PR platform that brings fashion into the digital age. In this way, Ms. Gaga may now be the single most powerful editorial machine for fashion designers looking for mass exposure."
Now Lady Gaga can easily take Anna Wintour's part and decide who deserves the fashion promotion and who doesn't and also sha can discover the talented designers around the world.